July 2022
Cybercore Co., Ltd. Won The First Prize
in CVPR 2022 [AI CITY CHALLENGE-Track 4]
Cybercore Co., Ltd. (Head Office: Morioka City, Iwate Prefecture, Japan; CEO: Hideshi Abe; hereafter, "Cybercore") won the first prize in the "AI CITY CHALLENGE – Track 4," a challenge of practical CV (computer vision) applications hold by the most prestigious international conference CVPR 2022. This is Cybercore's third CVPR achievement, following its 2018 runner-up presentation in the "iMaterialist" category and last year's winning presentation in the "YouTube-VOS 2021 Challenge" in 2021.
Cybercore's winning category, titled "Multi-Class Product Counting & Recognition for Automated Retail Checkout," competed for the accuracy and processing speed of multi-class product coefficients and recognition at a retail self-checkout. Situations are set up based on real-world scenarios such as occlusion (overlap), behavior, item similarity, new SKUs created each season, and the cost of false positives and misclassifications. To maximize the practical value of the results, both product recognition effectiveness and program execution efficiency are set to contribute to each participating team's final score, with the team with the highest combined efficiency and effectiveness score being the winner of this track.
Cybercore won the AI CITY CHALLENGE competition with a score far ahead of the second-place team among 26 teams that participated in the track out of the total participating 200 teams in CVPR 2022 challenge.
Team Cybercore explained that the reason for this win was that they employed "Learning without Forgetting" technology to increase the versatility of the model and added new features to the existing convolutional neural network (CNN) to make the model more flexible to test sets that are far different from the training set. We believe that we were able to beat the second-place team by a wide margin by making the model flexible enough to handle test sets that are far from the training set, and by combining multiple models to compensate for the deviation of each model.
Cybercore's solutions have been provided to a wide variety of industries and range from the automotive industry to retail and more. By selecting and tuning the right model for each specific task based on our superior, originally developed elemental technologies, we can provide solutions that excel in accuracy, processing speed, and robustness. In addition, by utilizing original lightning technology that can compress the calculation volume by up to 1/20 while maintaining those qualities, it is possible to minimize the load, thus maximizing device performance and system potential. Cybercore will continue to further develop cutting-edge technologies to meet the needs of the world.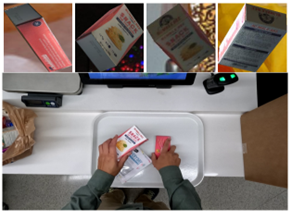 [Reference image: actual competition image]
[Reference video: https://vimeo.com/user177942230/review/729048776/6d6580bf5c]
【About Cybercore Co., Ltd.】
Since founded in 2007, we have been dedicated to research and development of image AI. We employ many international and talented engineers and have achieved world-class results with our scientific approach to the deep learning of AI, boldly challenging the limits of AI and creating many excellent solutions. In addition, we have been engaging in R&D for major automobile manufacturers as a specialist in image AI, and we aim to further expand our business by supporting our domestic and overseas customers in their DX efforts.
For details, please visit our HP (https://www.cybercore.co.jp/).
Company name: Cybercore Co., Ltd.
Representative: Hideshi Abe, Representative Director, CEO
TEL: +81-19-681-8776(Ms. Taguchi, IT communicator)